Ruth Mae Finch, Esq is your trademark lawyer for the best professional protection. We can give you peace of mind and the highest quality trademark registration and services with easy-to-use, affordable access to a practicing intellectual property attorney with over 40 years experience as a trademark lawyer and a 60 year family tradition of IP (trademark, patent, copyright) protection.
Trademark rights can be extremely valuable.  It's your name and your reputation.  Strategic business actions combined with timely trademark registration cost a LOT less than proving your common law rights in court.  Trademark registration lowers the cost of protecting success, deters others from infringing your name, protects your investment in goodwill, advertising, packaging, and your business overall.
When you call 301-388-2252, Ruth will take the time to understand your goals, needs and constraints, explain trademark law and the U.S. Patent and Trademark Office (USPTO) trademark registration process, help strategize approaches, and provide different legal options to fit your needs.  Choices range from do-it-yourself to full court press against infringers (see Trademark Expert Services).  If you have been accused of infringing another's trademark rights, we can help you negotiate instead of risking court expenses and outcomes.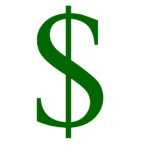 Any time you choose Ruth as your trademark lawyer, she will provide a written retainer agreement.  This retainer lists services and estimated costs for you to review, discuss, and approve before any obligation. Once you return the retainer with payment, work will begin.  You will be informed of unexpected problems if any happen.  This is rare, but we will let you know promptly.
Call anytime to discuss your opportunity or challenge with an experienced trademark lawyer.  There is no charge and no obligation unless you decide we can make the difference for you and your enterprise.
Ruth can be reached at 301-388-2252.  We look forward to speaking with you.